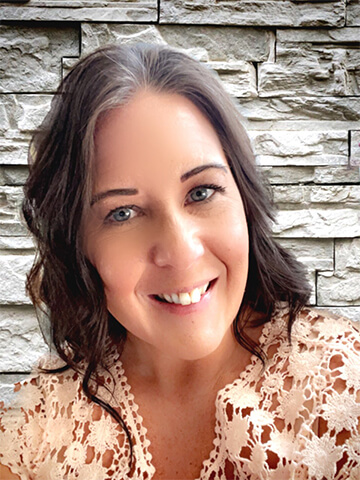 Kim Bonde joined the Pro Edge team in August of 2018 as the Office Manager. In this role, Kim manages the daily operations of the office including Human Resources, Recruiting & Hiring, Accounts Payable & Receivable, Payroll, as well as maintains Pro Edge's social media presence on Facebook and Instagram.
Kim is a qualified Office Manager and holds an Associate Degree in Business Management from Davis College. Kim has also earned credits towards her bachelor's degree in Business Administration at Lourdes University and is currently pursuing her SHRM-CP certification.
Kim is no stranger to management, having spent 2 ½ years as an Account Manager and 7 ½ years as a portrait studio manager where she learned the importance of building and retaining relationships, as well as how to effectively manage a team. Kim also has a background in photography and looks forward to incorporating her skills into her position via capturing professional landscaping images for the Pro Edge website as well as of our team members.
Kim was born and raised in Toledo Ohio, has one Daughter, Madison, whom will be 18 this year, and has been married to her husband Josh since 2015 in which she also gained 2 stepchildren, Tristan & Honna, 21 and 17. In her free time, Kim enjoys thrifting and reselling on Ebay as well as rehabbing and painting furniture.
I love the relaxed family environment, as well as I feel that no matter what position someone holds here, that we are all respected and appreciated for our contributions.
Honesty & Reliability are the biggest values that drive me. I want not only my employer, but anyone in my life to be able to have trust in my judgement and actions, as well as know that they can always count on me to fulfil my obligations.
Join the Pro Edge Lawn Care Team
Want to join our team? We would love to have you as the newest member of our crew. Discover the benefits of becoming a Pro Edge Pro and apply today. To apply, please follow the link below to create an account and apply for available positions within our hiring portal. If you have any questions please do not hesitate to contact us.