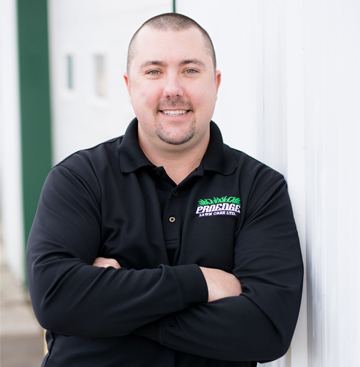 I started off mowing lawns at a young age while still in high school. Once I was able to drive I began to use my mom's minivan to transport the push mower and string trimmer to job sites. In 2000, I emptied my bank account to purchase my first truck, trailer, and equipment to perform services on roughly 20 properties, while going to school full time at the University of Toledo. Over the years I have gained industry knowledge as well as business knowledge from countless mentors. I made the decision to license business systems from Land Opt in 2013 which has been the single best business decision I have made in my career. Now I have over 20 years experience and I happily own and operate Pro Edge Lawn Care.
Join the Pro Edge Lawn Care Team
Want to join our team? We would love to have you as the newest member of our crew. Discover the benefits of becoming a Pro Edge Pro and apply today. To apply, please follow the link below to create an account and apply for available positions within our hiring portal. If you have any questions please do not hesitate to contact us.